Chiropractors in Chicago IL
Have you been injured at work, in a car accident or have a nagging injury that continues to give you pain? Are you searching the internet for the a well known Chiropractor near me, or in need of a Doctor who thinks first about what is most effective for you, the patient?  Well, look no further, we are a top rated chiropractic clinic in Chicago with several locations in the greater Chicago area ready to serve you.
At Doctores y Mas we pride ourselves on being a full service patient-first facility. This means that if your Doctor feels you need a particular type of treatment, or a diagnostic study, we have the network of medical doctors, specialists, chiropractors, physical therapists and diagnostic facilities to get the job done quickly without unnecessary delay.
On an almost daily basis we have patients come to us telling stories of a previous Doctor doing a brief exam, giving them some pills and sending them on their way back to the same job that created their injury in the first place. In most cases, this is not how to effectively help someone recover from a random or sports injury, get them feeling better, back to work and on with their life. If you have questions about a work injury, sports injury or other personal injury call Doctores y Mas today for answers.
Whether you need Medical treatment, such as surgery or pain management, chiropractic care or physical therapy, Doctores y Mas is a good choice to ensure a fast and complete recovery.
Chiropractic Office in Chicago
With multiple offices in Chicago, Aurora and Elgin our medical providers are always ready to accommodate same day appointments with no obligation whatsoever. There is absolutely nothing more important to us than getting you better and back to work. At Doctores y Mas, we all chose careers in healthcare so nothing makes more sense to us than caring about your health!
If you have questions or would like to meet with one of our doctors, please contact our top rated chiropractors in Chicago to get the appropriate treatment for you.  Call or contact us today to schedule an appointment. Each of our providers have years of experience treating people with back pain, sciatica, neck pain, whiplash, shoulder and arm pain, hand pain, carpal tunnel syndrome, hip and knee pain, foot pain and plantar fasciitis, numbness, tingling and referred or radicular shooting pains.
Doctores y Mas is a full service patient-first facility
​Charles K.
Very pleased with my treatment and care. Having undergone two lumbar surgeries over seven years Dr. Karwowski helped develope a plan that allowed me to return to work in a timely manner. I'm feeling better, I'm more active than I have been in months and most of all I am back to work.
​Stacy P.
As an former athlete I still continue to exercise and work out at a very high level. Over the course of the past year I injured my back and shoulder very badly. Dr. Karwowski helped rehab me back to my normal fitness level and allowed me to continue to pursue my goals, but most of all he help me to avoid surgery to my back and shoulder. I had visited with other medical and rehabilitation offices and was not offered the same type of treatments that Dr. Karwowski provided. He was very knowledgeable and his staff was wonderful ​to work with.
​Claudia A.
Very happy with my treatment. The Doctors, Chiropractors and staff were great in helping me recover from my injuries.
​Breanna W.
My Physical Therapy session was great, everyone was nice to me and made sure everything was good to me. After my Therapy sessions I felt great, no more pain at all. The Therapy definitely helped. Thank you.
​Maria B.
Therapy helped me a lot. When I first came in I couldn't even walk, now I feel great and much better!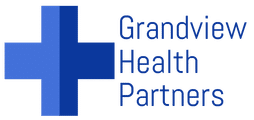 Chicago Chiropractors | Physical Therapy Chicago | Back Pain Doctors
​Neck Pain Specialists | Pain Management