Your First Visit to Our Chiropractic Clinic in
Chicago IL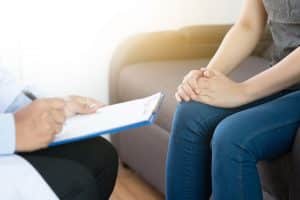 When you arrive at our office, you can expect a nice warm greeting from the best chiropractic staff in Chicago. You will be asked to fill out some paperwork that will help us get to know you better and understand the reason for your visit.
Consultation
Next you will be invited in to have a consultation with the chiropractor who will discuss your overall health and what has brought you into our office. Your chiropractor will want to know about your general health status, how you became injured and what, if any studies or treatment you have already had for your condition.
Initial Consultation With our Chiropractors in Chicago
Examination
After the consultation and with your consent, your chiropractor will perform a complete chiropractic examination which, depending on your condition will test your ability to move the injured area(s) followed by neurologic, postural, physical and orthopedic examinations.
Report of Findings From The Consultation
After all the information has been collected and examinations have been performed, your chiropractor will provide you with a report of findings to help you better understand your condition and what treatment may be best suited to help you. Sometimes diagnostic studies may be necessary to help properly diagnose your condition and these will be discussed with you at this time.
Treatment
Based on the doctor's examination and review of your situation your doctor will formulate a treatment plan. Treatment options may include spinal adjustments, soft tissue techniques that involve the chiropractor working on your muscles with their hands and physiotherapies which may include several different types of machines, in addition to stretches and exercises. At Doctores Y Mas we utilize an online program for creating exercise prescriptions that are individualized for you and you specific condition(s). You will be able to log in to their website from any computer, see your specific exercise prescriptions and even watch videos of how to perform the exercise in case you forget.
If you have questions or would like to meet with one of our doctors for an initial visit, please contact the best chiropractors in Chicago to get the best treatment possible.  Call or contact us today to schedule an appointment.