Hot and Cold Therapy Treatment in Chicago IL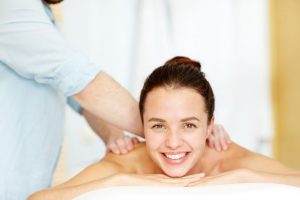 Do you suffer from constant muscle and joint discomfort?  Our office is the best chiropractic clinic for hot and cold therapy treatment in Chicago. We offer several treatment options including a natural solution to relieve and manage pain symptoms associated with muscle and joint discomfort.
Understanding hot and cold therapy and how it affects you may help you relieve and manage pain symptoms with routine chiropractic care at our clinic.
Chiropractic Physicians for Hot and Cold Therapy in Chicago
Chicago, Illinois Chiropractor Offers Hot and Cold Therapy For Pain Management
Whenever you suffer from pain or experience it, the first thing you want is an instant relief. Both hot and cold therapies are the best non-invasive ways that can help to reduce the muscle and joint discomfort drastically. Out professional chiropractors at Doctores Y Mas are pleased to offer the community members of Chicago, Illinois both hot and cold treatments that will help to alleviate the pain symptoms. Moreover, we will also show you the ways on how to effectively use these pain-relieving techniques to improve the comfort level. Depending on whether the pain is new or recurrent, one treatment option will be opted for. Both hot and cold therapies have their own healing benefits and our chiropractors will make use of these techniques along with other gentle manipulations and adjustments that will help re-align your body for optimal blood flow. Moreover, these therapies also support your adjustments and help to maintain a healthy spinal position.
Chiropractic Heat Therapy
Heat therapies work the best for recurrent injuries or on-going pain symptoms. At Doctores Y Mas, we make use of both dry and moist heat therapies based on individual conditions. The moist heat therapy penetrated into your muscles and joints better. Then the heat is maintained at a constant temperature which helps in healing dramatically. Heat is the best therapy that helps to improve and increase the range of joint motion and alleviate the stiff joints. Moreover, it helps to sooth the stiff muscles and tendons. This will bring more freedom of motion. Our heat therapy will help to:
Open up the blood vessels
Increase blood flow towards the injured area
Speeds up nutrients' transportation to the affect area for better and fast healing
Helps relax the sore and tensed muscles
Heat therapy has also shown to reduce muscle spasms which are commonly associated with pain. When using heat therapy, our chiropractors use extreme caution to ensure that it is never applied directly on the skin. Furthermore, we never recommend heat therapy longer than 20-minutes and will not use it if you have some kind of swelling. If that is the case, cold therapy is used first.
Cold Therapy Benefits
Our chiropractors at Doctores Y Mas highly recommend cold therapies to individuals who have swelling and inflammation. Cold therapy helps a lot in reducing the discomfort caused by swelling and inflammation by slowing down the blood flow to the affected area. Moreover, cold therapies are very helpful in reducing muscle spasm and bruising. Right after an injury, cold therapy should be used 24 to 48 hours to avail maximum benefits. We apply cold therapies in 20-minute intervals.
If you are suffering from or have suffered an instant injury from a fall, sport accident or any other accident, speak with one of our chiropractors today and know how to apply ice therapy in order to reduce the pain and swelling from the bruises, bumps, strains and sprains.
Both hot and cold therapy is on our services list that we offer at Chicago, Illinois chiropractor's office. Important to mention here that this service comes in combination with other personalized treatment plans that help to reduce overall pain and returns you your quality of life. We try our best to educate you with the best ways to care for your body and also improve your overall health. When your body is functioning without any pain, your energy levels will be sky high and your attitude will also improve.
If you have questions or would like to meet with one of our doctors, please contact the best chiropractors for hot and cold therapy treatment in Chicago to get the best treatment possible.  Call or contact us today to schedule an appointment.