Chiropractic Clinic Giving Back To Our Community in Chicago IL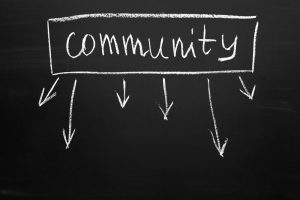 To Our Community
At Doctores Y Mas, the best chiropractic clinic in Chicago, we believe in giving back to our community through service and gratitude.  Our chiropractic physicians and staff are so thankful for the people in our neighborhoods that one of our favorite ways to give back are our Community Appreciation Events that we have hosted throughout the years.  These free events are open to all and have become a local family favorite, alive with food, music, kid's entertainment and more!  Check our new and updated facebook page for upcoming events!  Free Thanksgiving and Christmas events to give back are also part of how Doctores Y Mas has tried to give back.
(Thanksgiving pics, 3 Kings pics etc.)
(Insert Pics here from Aurora event on June 22? -Miyee has)
facebook?
Chiropractors Giving Back To The Community in Chicago
Through the years Doctores Y Mas provided consults and care to many patients in need who had no ability to pay and had nowhere else to turn.  We have been advocates for those who have been injured and do not know where else to seek help.
Doctores y Mas strives to keep people active and help the young people have a positive life experiences through playing their favorite sports. We believe that some valuable lessons of life are learned in the safe environment of youth sports.  Sports participation gives girls and boys an opportunity to gain skills and also boost their confidence while they learn to work hard and practice towards a common goal in a team setting.
Doctores Y Mas gives back to the sporting community every year through team and event sponsorship which helps to support the young athletes and active lifestyles. Our team also support girls in sports and athletics in under-served populations.
To learn more about how Doctores Y Mas can help the community or if you want to see if chiropractic care is right for a condition you may be experiencing, please contact the best chiropractors in Chicago to get the best treatment possible. Call or contact us today to schedule an appointment.